Product name:5200 EAS RF MONO Security Alarm System 8.2Mhz Mainboard Stable Sensitive Electronic Board

Product specification:
| | |
| --- | --- |
| Center Frequency | 8.2MHz(10.2Mhz/4.75MHz Optional) |
| Bandwidth | 7.7-8.7MHz |
| Scan rate | 158hz,164hz,170hz,or 176hz |
| Input Voltage | 24V DC |
| Detection Range | 4*4 soft label:170cm Hard tag:mini 200cm,midi 220cm, large 240cm |
| Color | Green |
| Size | 19.2*14.8cm(TX)19.3*14.8cm(RX),10*4.9cm(small) |
| Technology | DSP |
| Packing Details | 0.65kgs,0.025cbm, GW:0.45kgs/set |
Product show: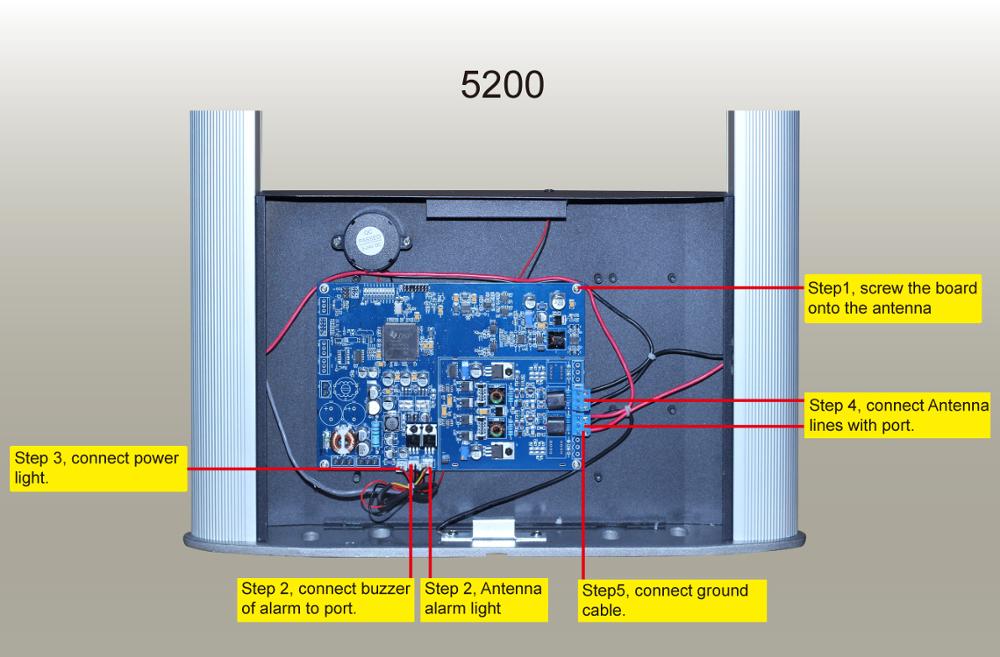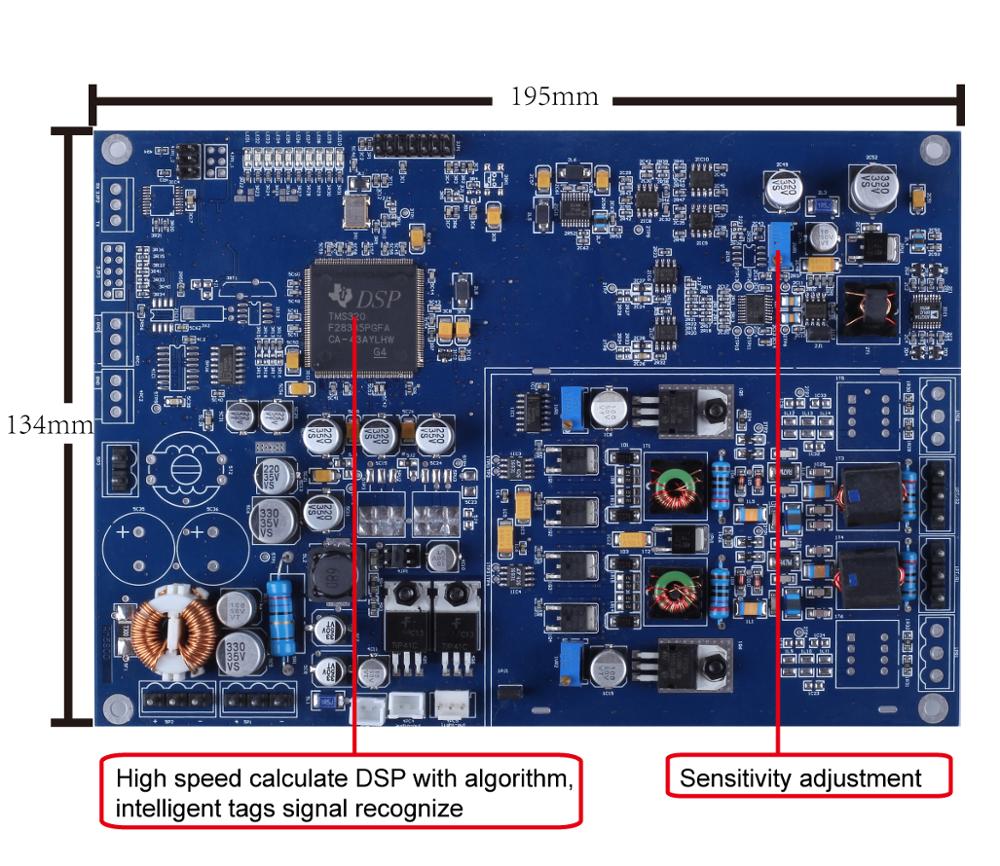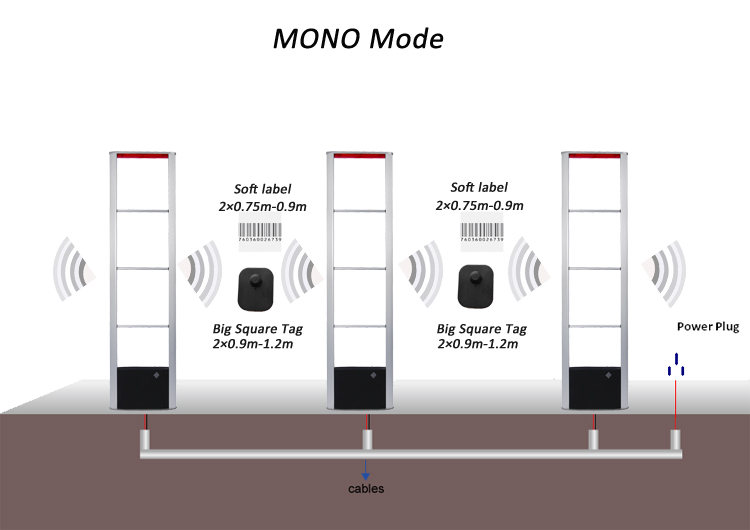 Product features:
1.Core of highspeed digital devices(DSP), the use of the analog digital dual filter and the environment adaptive algorithm, greatly improving the detection sensitivity at the same time, the maximum reduction in false alarms caused by interference due to electromagnetic environment.
2.AGC automatic gain adjustment and control technology,Unique digital lock and paddling noise reduction technology, the system has a high tag detection rate.
3.The PLL digital phase identification hardware noise reduction technology, the ability to improve the system of anti-co channel interference; similar detection system in the two sets of
detection antenna straight line distance greater than or equal to 15 meters synchronization
is not required to reduce the cost of synchronization line,bring convenience for the project
implementation and installation.
4.The detection antenna receiver to use the A / D converter technology to
achieve a noise level detectives and LED display, convenient system installation
and commissioning, to reduce the cost of equipment the implementation of the
project and the difficulty of the operation, to facilitate end-user self-maintenance.
5.The detection antenna transmitter and receiver infrared detection function interface for easy system upgrade.
6.In one set of 8.2MHz and 10MHz, depending on the installation site needs to
freely switch to adjust the frequency.
7.The detection antenna receiver alarm volume for the user is free to choose.
8.Can be compatible with a variety of rack combination.
9.Easy to install, intuitive, high detection efficiency, good stability, low failure rate
characteristics.
10.The site is easy to adjust. It is required to complete the installation,
commissioning, fault diagnosis, without any equipment.