Fashion Industry-Footwear Labeling Scheme
For the fashion industry, the high-speed growth trend of sports brands has shown that it leads the apparel industry since 2018, and its compound growth rate is better than the overall growth rate of the industry. With the increasingly fashionable design of sportswear and highly recognizable photogenicity, and after the epidemic, the public generally pays more attention to health, and many sports brands' online and offline marketing have caused overall consumption to remain stable.
From sports investment consumption to a more general choice of daily dress, the loss prevention mechanism of brand stores is also gradually upgrading, especially for hot items or a larger area of self-selection. The store hopes to balance customer experience and brand promotion. At the same time, take into account the loss management.
Checkpoint RFID solutions are widely used in the retail industry and are the only integrated technology experts in the industry who integrate RFID hardware, consumables and system platforms. Checkpoint's RFID Tags are specially developed for footwear. They are suitable for source tag projects that can be implanted at the source of production, throughout the entire supply chain and sales links, with one item, one code, and full traceability.
Visualized product management based on RFID technology helps stores, stores can achieve more precise inventory and marketing management, while combating losses caused by deliberate theft, supplier fraud, or internal employee behavior, and can be traced to the source of each item's loss, etc. specific information.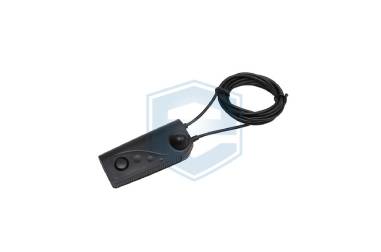 RFID Tags
Supermarket Industry-Food Labeling Scheme
For the supermarket industry, fresh food has always held a large share. Statistics show that the loss rate of fruits and vegetables, meat and aquatic products in Chinese supermarket channels has reached 15%, 8% and 10% respectively. With the changes in lifestyle consumption patterns, measures such as laying pre-warehouses and promoting community fresh food stores will further promote the diversification and dispersion of sales channels for meat, semi-finished products, fruits and vegetables.
Since the epidemic, the demand in the fresh food market has been continuously increasing, and the promotion of normalized social distancing, more self-service, unmanned convenience and other forms have brought multiple loss possibilities.
Checkpoint Food Labels are the first choice for the loss prevention needs of fresh food in supermarkets. For general labels used in defrosting meat or heating cooked food, there are certain risks. Checkpoint's food labels have undergone various professional and technical tests in the laboratory, allowing the labels to be directly heated and used in microwave ovens, and comply with all the necessary regulations of ISEGA food-grade testing, providing retailers with double protection.
Checkpoint covers sales outlets and production centers around the world, and has more than 50 years of industry experience in retail integrated solutions. Our diversified product portfolio is suitable for different retail environments and calmly respond to changes in consumer behavior and retail operations. Continuous innovation, quick deployment, and highly integrated solutions guarantee higher security and integrity for retail brands.
Please feel free to contact the Security Label Supplier if necessary